Diamond Advantage Protection Plan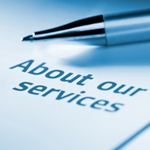 Heating and cooling systems have a way of breaking down when the weather is at its worst; on the coldest day of a frigid winter, or during a sizzling summer heat wave; times when your comfort system must work the hardest, and when you need it most. Seasonal tuning, cleaning and testing support desired levels of performance in mechanical systems as well as help maintain equipment within manufacturer specifications. To help facilitate this process, we proudly offer the Diamond Advantage Proctection Plan to our customers.
Owning a Diamond Plan says you are doing all you can to be better prepared and protected from potential problems which commonly arise due to unscheduled periodic maintenance procedures AND have determined you want to make it our job to uncover any potential problems or issues prior to a premature equipment failure.
Your investment in our plan includes:
Diamond Plan - $150
Overtime Charges - None
Priority Placement Response
FREE Service Call
20% Off Bi-Annual Tune-Up
20% Off Parts (If Any)
Retro Rebate - System Replacement
Transferable
Click here to see a copy of our Diamond Advantage Protection Plan agreement. Please contact us to discuss our plan in more detail.