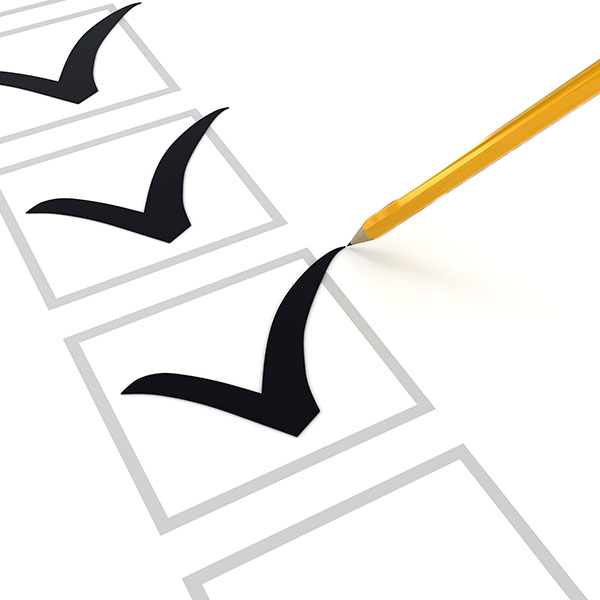 At Diamond Quality Services we strive for 100% satisfaction in everything we do. We value your opinion and invite you to tell us and others about your experience with us. Please take a few moments to tell us what you think by leaving us a review here on our website or on any of these popular review sites or social networks.
Read what other customers have said about us.

All trademarks or brands on this page are registered by their respective owner and are not affiliated with our company, nor do they endorse or sponsor our products or services.
Reviews of
Diamond Quality Services
(Based on 43 rated reviews)
23-Aug-2023
Product or service reviewed: Product Service
After having two other compinies come out to try to fix my cooling issue, I decided to call Diamond Quality Services. They were out the next day. I explained the issue to them and they were able to track down a couple of items that needed to be addressed. Not only that but they took the time to explain what the exact issues were and how they fixed. Cale and Justin were the best. Where the other two companies only wanted to take my money, Diamond wanted to fix my issue. Any further items and they will be the ones I call.
15-Nov-2022
Product or service reviewed: Heater Tune-up
Always prompt, polite, and knowledgeable. Techs are in and out without bother. And heater works like it should. You'll be glad you called Diamond Quality Services.
19-Oct-2022
Product or service reviewed: New Construction and Remodel
Diamond Quality Services is the only company I use for my remodeling business and for any referrals. Their level of professionalism is unmatched as is their pricing. I am most impressed with each team member's integrity and work ethic. Scott, Cale, and Keshawn are so quick to respond to my needs that they make me feel like I may be their only priority (which I know is not the case with these busy guys)! Five stars just isn't enough!
Homes By Bliss
Colleyville
22-Apr-2021
Product or service reviewed: New HVAC and Ducts
I had several technicians come by to take a look at my 30 yr old A/C units after purchasing a house. Scott and his team were the most or only honest crew I spoke with. No pressure and just good honest people that came out night or day as issues arrived and eventually replaced everything but they did their best to keep my HVAC system working and with great responsiveness and professionalism. I highly recommend Scott and Diamond.
Glenn Segler
Fort Worth TX
20-Jun-2020
Product or service reviewed: HVAC Duct inspection
I called Diamond Quality to come out and inspect my duct work to see if cleaning is needed. Scott from Diamond called to let me know he's on his way. He greeted me with a smile and explained to me what he was going to do for his inspection. We sat down after for him to show me the results with lots of detailed pictures of the innerworkings of my system. Turned out I am in good shape no cleaning needed. Scott was an ocean full of knowledge as we looked through the detailed photos. He did give me some great tips on my system that I would never have known. Scott was (is) an amazing gentleman and would recommend him hands down. Thank you so much for coming out and doing an outstanding job. I recommend them highly
Richard Ellam
North Richland Hills
27-May-2020
Product or service reviewed: Spring tune up
Just had our spring tuneup service today. We were a bit apprehensive because of coronavirus situation but the company representatives had their masks on and observed social distancing at all times. They did a great job as usual. We used their services for about 10 years now and never had a problem. They are always on time, very knowledgeable and professional, but also like a family: friendly, going out of the way to help solve any issues with our air conditioning and heating systems.
20-Jul-2018
Product or service reviewed: AC Repair
Our AC unit stopped cooling with the outside temperature at 108 (89 inside) on a Thursday evening. After leaving messages and talking to seven or eight different companies on Friday morning the best response I got was "we can have someone out in 3 days." Until Scott called back within about 20 minutes and said he could have someone out by 5 pm that day. The tech called me just before three and said he could get there earlier than scheduled and got here about 3:30. Within 15 minutes he had diagnosed the problem, checked out my system and had it repaired and running without any type of "upsell". I have used some other companies in the past but Diamond will be our AC repair company from now on. I give them a 10 out of 10. Diamond is Gold.
02-Jul-2017
Product or service reviewed: A/C Service
This is the second time I have had the pleasure of doing business with Scott Peterson and Diamond Quality Services. The first time was 7 years ago and when I needed a/c service again, it was a no brainer. 7 years ago, I was told I would needed a whole new unit by one company. Scott replaced the a/c motor on the inside and it has worked like a champ sknce. This go 'round a capacitor burned out. Thing is, it was a jump start capacitor that the previous home owner bought. He fixed the wires that burned, reconnecting them and told me the capacitor I had was fine. He did not try to sell me something I did not need. Thank you again Scott for your honesty and integrity. May God bless your business to grow beyond measure!
Cherie Beebe
Richland hills
02-Feb-2017
Product or service reviewed: complete HVAC system
We've been in our home for over 30 years and have hired several contractors for various jobs--a few pretty good, most not so good (this was before we hooked up with Angie's List). We were fortunate to have met Scott a few years back when another company treated us very badly. He went above and beyond for us in making sure that our old A/C unit was operating properly, in an attempt to make it last as long as possible. So when it was time for a new unit, we knew whom to call. We can't say enough about the integrity and professionalism of Scott and his crew. You know how you need a good plumber, a good roofer, a good lawyer, etc? Well, if you need the best HVAC people in town, call Scott at Diamond Quality Service.
Kathy and Reid Harmon
Arlington
18-Jun-2016
Product or service reviewed: Air conditioning
If I could rate a 10 I would!! They are that awesome! We were having problems with our air conditioner leaking both inside and out. Scott came out and assessed the problem, fixed all the issues and also fixed the stain left on the ceiling. He went above and beyond and was friendly and courteous. His professionalism and knowledge is top notch. I would definitely recommend him and his company.
Lori Schweigert
Fort Worth
11-Sep-2015
Product or service reviewed: Bryant Evolution System
I emailed late Sunday night and first thing Monday morning they called to schedule an appointment. Scott and his team are highly professional and very knowledgeable about the Bryant Evolution System. Scott took the time to see why certain rooms were not cooling properly. He made the adjustments with great results. You will not be disappointed, I highly recommend them,
Dawn Knowles
Southlake, TX
06-Jun-2015
Product or service reviewed: Bryant Evolution 19 Seer 5 Ton Zoned Complete Home
As an attorney and someone not necessarily easy to please, I have been with Diamond Quality Services for several years now and I am consistently impressed with their service quality and integrity. Scott and the team are excellent in all respects and a Bryant zoned system (Bryant Evolution Variable and 2 Stage Furnace) with motorized dampers has been awesome. We replaced two old units that were not holding freon, running constantly and leaving hot spots, especially in the game room over our garage. The zoned system has changed all of that and now we can control not only the temperature in separate areas of the house but also the overall relative humidity. Night and day in terms of comfort and the wireless thermostat with smart phone control from anywhere is really nice - and I would not have installed a zoned system without using Scott and his team at Diamond Quality Services. Highly recommended.
Steven Goodspeed
Flower Mound
04-Mar-2015
Product or service reviewed: Service on Heater
Cale was sent to our house to work on our heater! He arrived early, was very professional and did a fantastic job!! Great company with great service!!!
Jeannie Fancher
Fort Worth Tx
25-Jun-2014
Product or service reviewed: Heating and Air conditioning unit
We heard about Diamond Quality Services through Angie's list. The first time they came out we asked them to clean our air ducts. We also asked Scott, one of the owners of the company, about the air conditioning system in our 15 year old home. One unit was leaking Freon every year and hadn't adequately cooled our upstairs since we moved in. We had three units and knew we would need new air soon. Scott told us about a new system that would replace two of ours and work much better. We waited a year longer and had this company replace our two units with one. Scott and his team are very knowledgeable, courteous and dependable. The job was done carefully with no mess and great follow-up. I couldn't believe the difference this system made in the comfort of our home. The upstairs is now well cooled and we can change settings from our cell phones. Most of all, I want to emphasize how wonderful this company is to work with. Rita who answers the phone, Scott and his whole team are so kind, prompt, show up when they say they will and do a tremendous job. Oh, and did I mention the improvement in our electric bills!!!
24-Jun-2014
Product or service reviewed: Seasonal Service and Maintenance
Diamond Quality Service is the best! At one time I had one of the monthly contracts with a heating and cooling company. A friend of mine and Angie's list recommended Diamond. Im happy I dumped my overpriced co. and switched to Diamond. They have great personal customer service and are trust worthy.
23-Jun-2014
Product or service reviewed: HVAC system replacement
We loved our results from Diamond Quality Services! We ended up having to completely replace our HVAC system, and wanted to make sure we got a trustworthy company as it is a huge expense. I researched companies on Angie's List, and not only did DQS have great reviews and ratings - they also had 4 times as many reviews as anyone else. They were not the cheapest company either, but Scott is honest, punctual, and does the best work - well worth the cost! We also love Miss Rita - she's a real gem. :-)
Project: Clean Air Ducts and Vents
Scott was able to come by earlier than we originally scheduled which was great! He did an excellent job of explaining the process while they were cleaning and offering helpful tips to keep the system working like it should for a long time to come. I really appreciate the time Diamond spent to make sure my experience was what it should be, and I would highly recommend them to friends, family, or anyone who might need their services.
Project: Clean Air Ducts and Vents
He tested the system before determining if there was a need for the service. He had a better price than the others, and was very professional.
Annette M.
Flower Mound, TX
Clean Air Ducts and Vents
No problems with my house so they didn't charge me, great reliable service provider. Would use them on my next house.
Project: Clean Air Ducts and Vents
Both guys worked very hard and non stop. So far so good.
Project: Clean Heating & Cooling Air Ducts & Vents
Scott's associate gave me the estimate and actually did the job. He was very pleasant, informative - seemed to know what he was talking about and didn't 'hard sell' me. He was very neat - even took his shoes off each time he came in the house. We hope that this fixed the problem, time will tell. There's a possibility more will need to be done - I will certainly use them if that is the case. Also their price was very reasonable. Nice experience.
Project: Clean Heating & Cooling Air Ducts & Vents
Never met them but my daughter and husband did...They were very professional and answered all questions we were concerned about...They came early and stayed late until the job was done...We had a very bad case of mold and fungi and not only did they clean our unit but helped resolve the issue that we believe caused it...Everything looked nice and clean! I will have them back for regular cleanings of our ducts.
Project: Clean Air Ducts and Vents
Very punctial and professional. Honest and goes the extra mile to make sure you understand if there are any issues that he doesn't offer in his services to fix, and even tips on how to fix it yourself. TOP NOTCH and would recomend to ANYONE!!!!!
Project: Clean Air Ducts and Vents
Scott [was] wonderful and did a fabulous job. I was able to leave and run errands while they completed the job, which I really appreciated! We have already noticed a HUGE improvement in the airflow in our house and can't believe we waited so long to do it!! Thank you Scott!! We are thoroughly satisfied!!!
Project: Clean Air Ducts and Vents
Of the various people I spoke to, Diamond was the most knowledgeable. I felt like they really took the job seriously and didn't just say, "Yes we clean ducts" like some others. They were more expensive than others but I chose them for their knowledge and professionalism. They also said that they could do some duct sealing which would prevent the need to clean the ducts again, so it makes sense to pay a bit more now and not have to spend again later.
Project: Clean Air Ducts and Vents
The service was great and very efficient.
Project: Clean Air Ducts and Vents
Scott and Don were on time, professional and did what they said they would do for the estimated costs. They also told me about the things that we did not need to have done, and corrected problems that had gone un-remedied by our other AC contractors. I would highly recommend them.
Project: Clean Air Ducts and Vents
Very friendly, excellent service!! He was right on time and was exceptionally helpful. I couldn't have asked for better service. A very fair price for the quality of service!
Project: Clean Heating & Cooling Air Ducts & Vents
Overall excellent job. The crew did a complete review of the job, finding a main duct UNSEALED in the attic on the output side of my furnace. Hot air from the attic was getting in with dirt and the pictures confirmed Mold growth in my ducts causing the smell I called them about. They did an excellent job cleaning all the ducts, cleaning the furnace, replacing the filter, and spraying the system with mold killer. My home is much cooler and drier, the smell is gone as are my allergies! I wish I would have called them years ago for both my health and utility bills sake. They've now cleaned 2 homes on referral for friends!
Project: Clean Heating & Cooling Air Ducts & Vents
It was excellent. I was impressed with the great customer service and personalized attention. There are plenty of companies that could learn a lot from Diamond. The follow up, the professionalism, the attention to detail and the added value. I am really glad I used this company to take care of my home.
Project: Clean Heating & Cooling Air Ducts & Vents
Prompt, polite, clean, informative and professional. A pleasurable experience.
Donald M.
Flower Mound, TX
Project: Clean Air Ducts and Vents
Scott was very professional and knowledgeable. We asked him to come to clean our air ducts, however, he was honest enough to tell us we didn't need them cleaned. He did seal up some of the ducts in the attic to make our system more efficient. We are quite pleased with his work and would definitely have Diamond do more work for us if the need arises.
Project: Clean Air Ducts and Vents
They were very prompt, very friendly, and very informative.
Project: Install or Upgrade Batt, Rolled or Reflective Insulation
The extra money I spent on these guys, was money well spent. They know their business and are good at it. Some of the extra money went into the superior products they used for the job. The follow up visit took some time to get scheduled, but again it was well worth it.
Project: Clean Air Ducts and Vents
Scott Peterson was the most impressive of all the representatives from the companies that we interviewed for bids. He went above and beyond his job by informing us of the manufacturer's instructions for our units as well as providing us with copies of the instructions so that we would know in the future what was necessary for the maintenance of the units. I have and will continue to recommend Diamond to anyone that inquires about a professional A/C & Heating and Duct Service, that they can TRUST.
Project: Clean Air Ducts and Vents
Extremely professional, great follow up and communication, courteous, punctual, reliable, thorough, and easy to work with. Would use this company again and recommend them to a friend.
Project: Clean Heating & Cooling Air Ducts & Vents
I chose Diamond to replace a duct and seal the equipment compartment base largely on the reviews I read here and what I found was the reviewer who praised Diamond's conscientiousness and thoroughness was spot on. They clearly know more about air conditioning than most A/C installers and their work exceeded my expectations. The only reason I don't give them 5 stars is because after the initial visit to determine my needs they kind of dropped the communication ball. It took 3 weeks to make contact again but they made it right and I believe them that it was a cell phone issue and being too popular that caused the problem.
Thank you so much for fitting us into your busy schedule this last week. I was truly suffering in the heat, and I appreciated how quickly and kindly you sent someone out to figure out what was wrong and work towards a solution. The portable A/C that Scott brought over was quite the life saver and made an already difficult weekend survivable. I was so happy to have him come by and double check the unit himself as well as discuss all of our options. Having the A/C go out, knowing that you will have to replace the entire unit, is a very stressful situation, but not once did I feel stressed or confused on what to do. Scott presented our choices in a clear, concise fashion. His experience and opinions made it easy to decide which unit to go with, and even as we made that decision, I never once felt stressed or worried that we might make the wrong choice.

There is such value in finding a company that you know you can trust. It really says something that in the worst of situations, 105 degree heat and a big financial cost right around the corner, we were able to laugh about the situation and felt not only happy to see Scott, but comfortable knowing that we were in good hands.
After calling around to multiple companies on a Friday afternoon, we could not find anyone to come out for almost a week–not an option when the air is out during 100 degree weather! The owner answered the phone himself and came out at 7p on a Friday night, easily found the problem, which was a faulty thermostat, fixed it and didn't even charge for the service! Wow! Were we ever impressed!
We have used them both professionally and at our home. Lovely employees, hard workers with attention to detail. Every time they are spot on & we will recommend to anyone we cross paths with who needs their services! Thanks!
Simply the best vendor I work with. Scott is wonderful and attentive; he doesn't oversell or try to price gouge. I agree with the others who have left reviews; call them if you need service.
Call These Guys For Sure...
I learned a hard lesson a few years back about duct cleaning and how important it is for the health of our customers. I will never use any other company, and I highly recommend Diamond to all who need assistance.
Project: Clean Air Ducts and Vents
This company was very professional and did not try to sell anything we didn't need. They were prompt, courteous and polite.
Neighbor
Grand Prairie, TX